No Park is an Island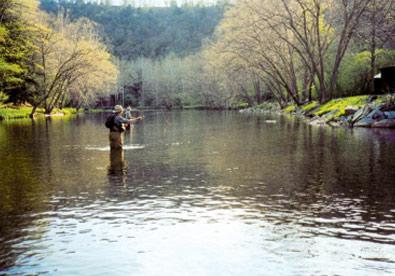 "We conserve and sustain Pennsylvania's natural resources for present and future generations' use and enjoyment."
Public lands are part of our heritage. There are public lands that are owned and managed by community, county, state and national governments. Public lands can be set aside for public recreation, resource protection and resource management. Public ownership means public responsibility. Each citizen has a responsibility to provide recommendations and participate in planning and managing public lands.
Pennsylvania state parks and forests are under the administration of the Department of Conservation and Natural Resources. DCNR boasts one of the largest state park systems in the country. The Bureau of Forestry manages the largest tract of certified forests in the country. These public lands are conserved to provide access to scenic beauty, natural treasures, learning experiences and countless recreational opportunities.
Other state and federal agencies manage public lands along with local communities and counties. Citizens are encouraged to know their public lands and their rights and responsibilities as citizens to provide recommendations on local, state or federal levels.
This lesson provides background information on participating and protecting public lands. The title "No Park is An Island" speaks to the connections between communities, natural resources and public lands. There are no isolated lands or isolated communities. Each should enhance and benefit the other.